HOW TO TELL IF YOU'RE IN THE 
  Sudden advent of narration.
 Listen for a menacing voiceover making cryptic, insinuating suggestions about you or your future.
     Aggressive normalcy of environment.
Look for signs that everything in your life, marriage, small Midwestern town, or home planet is absolutely typical, indicating a high chance that this will all soon be upended.
     Something only you can see.
If you encounter a creepy old man, talking object, or gremlin hunched on the wing of an airplane, determine whether others are witnessing what you see.
     Dreams coming true.
 If you have suddenly achieved everything you've ever desired, be on the lookout for an unexpected but devastating turn of events.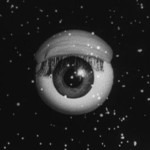 Your town is ruled by a cruel and omniscient teenage boy.